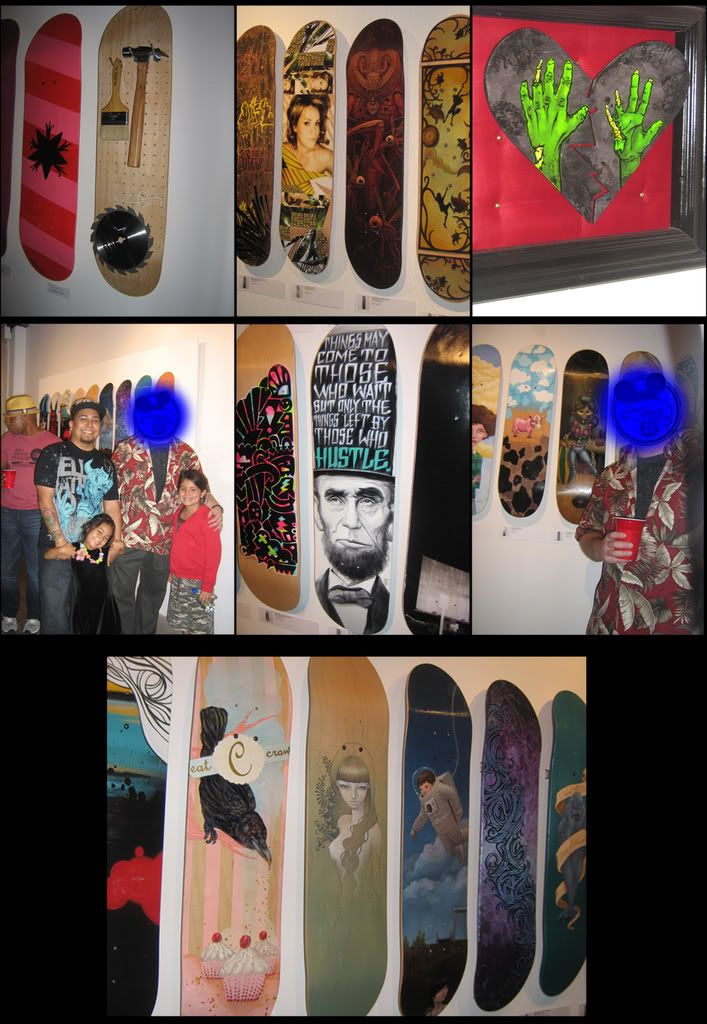 Greetings and salutations to all you hep kats and kitties!!
Last night was the opening of the Sk8ology show @ ISM Gallery in Long Beach. It was a swell affair, attended by finest of the art world and sk8 world cognoscenti and a smattering of the glittering illiterati. Hundreds of imaginatively transformed skate decks were on display. A good time was had by all.
If you were unable to make it, don't sweat it, baby!! You can view 'em all at the online auction site:
http://www.ISMcommunity.org
Set yer peepers for lot#234 on page 7 in particular.THat's right, sports fans, the ole' DEad BEatnik made his mark on some engineered plywood in an exhibitionist vibe. Feel free to place a bid. It's all for a good cause.
Catch ya on the flipside!!